home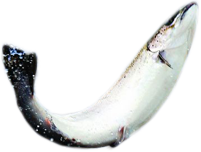 The company NV ZEEVISGROOTHANDEL ANDRE was established in 1979. It is headed by the managing director Mrs. Nicole Saver-Guns, together with the two other share-holders, sales- and purchase managers, Mr. Geert Vlietinck and Mr. Eric Cobbaert.
The company operations are::
Fish imports and exports.
Wholesale of fresh and frozen seafood.
Processing of fish and other fish-products.
Wharehousing, storage and transport of cargo.
Our different contracts and agreements with suppliers from all over the world, is a guarantee to our clients to have a continuity of supply and sustainability of product.